Rory Oetomo, L.Ac, MSTCM, Dipl.O.M., PT
My focus is on re-establishing harmony and balance within the mind, body, and spirit of each individual. I strongly believe that prevention of disease and eliminating pain and stress often requires a holistic approach.
We welcome visitors to our Integrative Medicine Facility which is conveniently located in Highlands Ranch. We have created a relaxing, friendly, and private atmosphere which looks and feels very comfortable – just like home. We are away from suburban noise and traffic in a very quiet and peaceful location.
Come experience natural care for: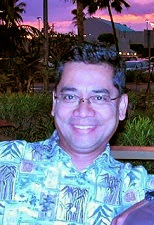 Meromed Healing Centre
8955 S Ridgeline Blvd.
Suite 400
Highlands Ranch, CO 80129
303-683-8338